The community workshop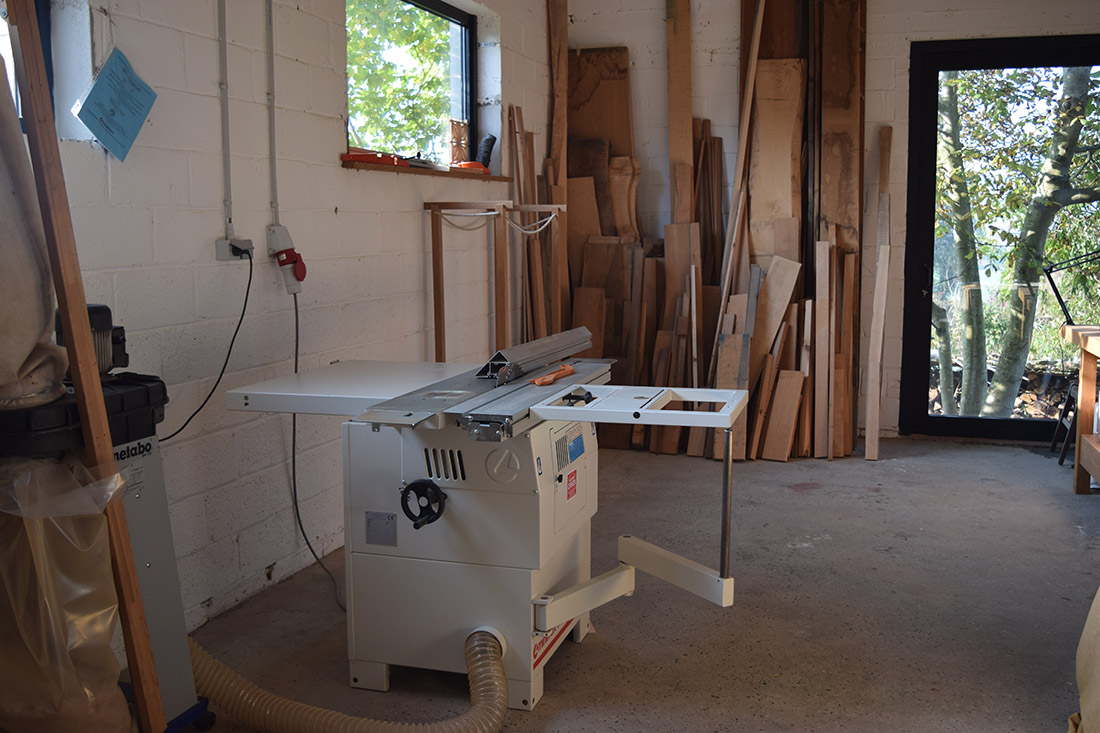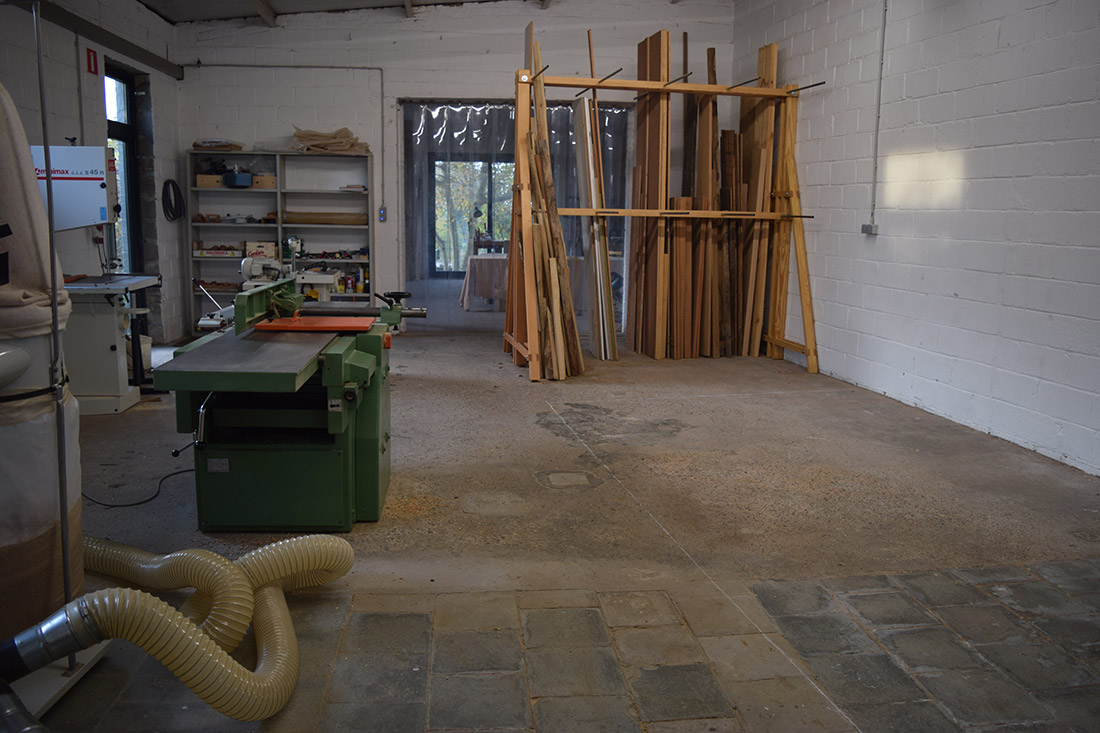 My workshop is in Schepdaal, 13 km from the centre of Brussels. Beside my own workspace there is a common space with woodworking machines and two workspaces to rent for other woodworkers. The rent for such a workspace is 180€ (240€ for a self-employed person) for a month. This includes electricity, water, firewood for the stoves and the use of the following machines:
a jointer/planer: Vertongen-SICMA table width 50cm
a band saw: Minimax s 45 n
a circular saw/shaper: Minimax sc 1 genius
a mortiser: Minimax AS16n
Woodworkers who don't hire space in the shop can also use the machines by appointment for 10€ /working hour.